Core Team • 2009 • 2010 • 2011 • 2012 • 2013 • 2014 • 2015 • 2016 • 2017 • 2019


2013 Team
---
Project Coordinator, Sound Editor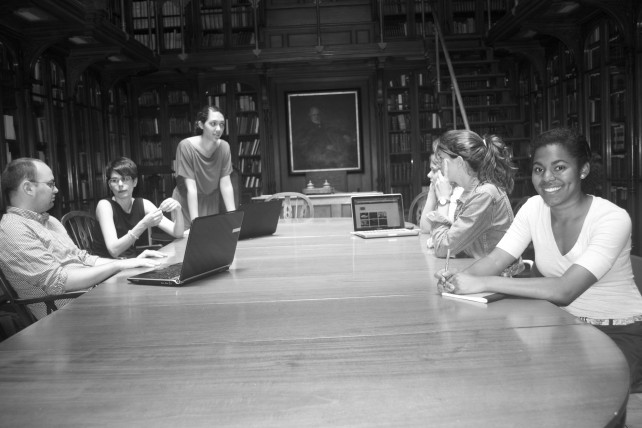 Alexis Van Eyken is a senior at the University of Pennsylvania. She is an English major who originally became interested in the arena of digital humanities through her involvement with Penn's Hoesley Digital Literacy Fellowship. She is excited about the possibilities for free-flowing, rearrangeable and collaborative narratives that web formats allow, and this summer, she is working with the Early Novels team to explore the interesting digital formats that can encourage a wide range of culture consumers to engage with the database. When she's not in the library, Alexis can be found acting with Penn's African American Arts Alliance or enjoying a meal at one of Philadelphia's myriad fantastic restaurants.


Student Researcher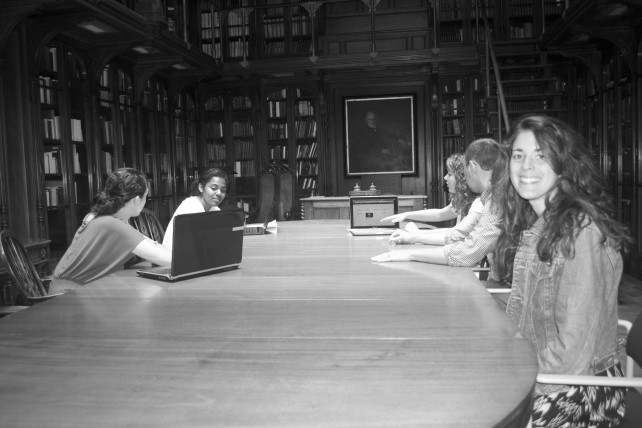 Alli Shultes is an Honors English literature major with an Honors minor in History at Swarthmore College. As an Student Researcher, she is especially interested in exploring footnotes in 18th century novels. Outside the classroom, she works as the Living and Arts editor at Swarthmore's weekly print paper, The Phoenix, and as a Writing Associate for the college.


Student Researcher, Tri-Co Library Liaison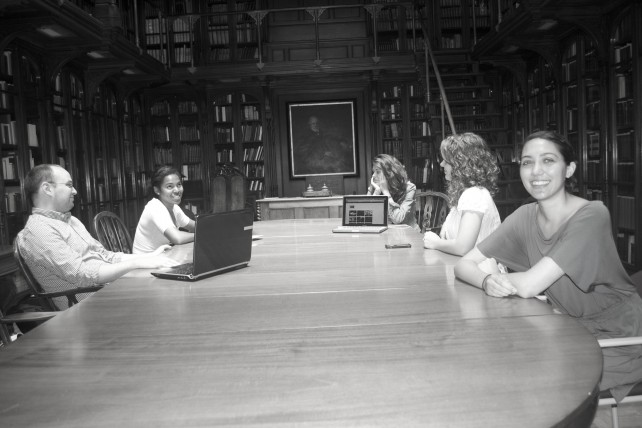 Christina Aruffo is an Honors English literature major and an Honors Dance minor at Swarthmore College. For the summer, she is working as a cataloger for END as well as a researcher at the Friends Historical Library at Swarthmore. During the school year she works as both a Resident Advisor and the Social Media Intern for Swarthmore College Libraries.


Student Researcher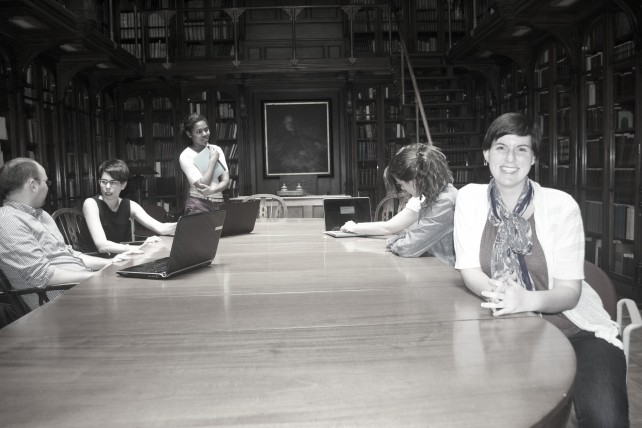 Jocelyn Hawley is a junior at Swarthmore College, where she is an English major with a Creative Writing concentration and an Art History minor. This summer, she has been cataloging books with END and paying special attention to quoted material, like epigraphs, epigrams, and verse. This coming year will find her in Madrid, pursuing her art historical interests in Spain's museums and churches, though her poetry notebook will never be far from hand.


Student Researcher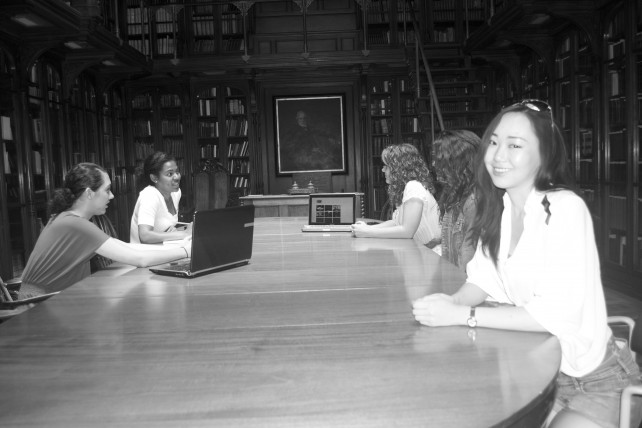 Michelle Moyes studies Cultural Anthropology at the University of Pennsylvania. Originally from Mongolia, she has traveled and lived all over the world and spends much of her free time reading fiction and observing the world.


Project Manager, Webmaster, Social Media Coordinator, and Student Researcher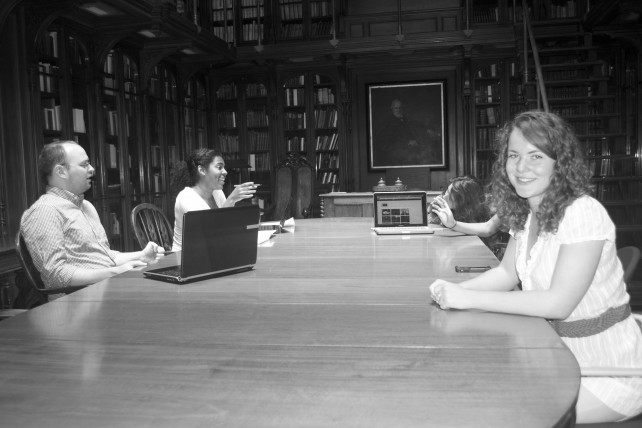 Sierra Eckert is a senior at Swarthmore College. She is an Honors English literature major and Honors interpretation theory minor, with a Mathematics course minor and a Creative Writing concentration. As a Tri-Co Digital Humanities Fellow, this summer she is working for the Early Novels Database research team to develop a website that makes bibliographic data on 18th century novels accessible, navigable, and engaging. When not working on END, you can find her editing Nacht literary magazine and researching for her thesis on literary databases, new media historiography, and Walter Benjamin's The Arcades Project.